Excellent Customer Service & Satisfaction
MRT Aggregates is dedicated to meeting customer requirements. Expect our friendly, knowledgeable staff to help you with your aggregate selection. A trusted source for contractors, asphalt companies, and local property owners. MRT's staff will help select the perfect material for your project. MRT keeps inventory in stock at all times and would be happy to coordinate trucking and delivery with your aggregate products. Contact MRT for more information.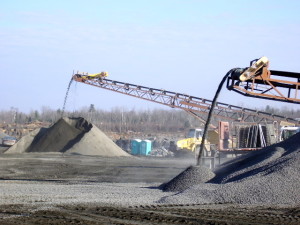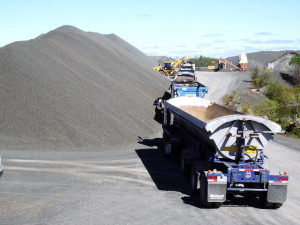 Premium Aggregate Manufacturing & Sales
MRT Aggregates is Ontario's source for premium aggregates. On-site drilling, blasting, and crushing is done professionally and to meet mandatory specifications. Different material requirements, such as rail ballast specifications, are achieved by a rigorous production process. This includes material testing at MRT's on-site lab certified by the Ministry of Transportation (MTO). The aggregates are approved for use on busy highways, airport runways, country roads, railways, and cottage properties/shorelines. Whether you're looking to extend the life of an old road, use a superpave application for a contract, or landscape a property, MRT is ready to supply you with premium aggregate products.